In Alliance with World Food Bank - A Member of World Food Bank America.
"The Best Time to plant a tree was 20 years ago. The next best time, is TODAY."
Welcome to RegenIOWA and Regen TERRA CARTA
WELCOME TO THE GREEN REVOLUTION WITH MORE GREEN!
More Gr$$n for our Farmers, more GrEEn nutrient-dense food,

MORE GREEN CONSERVATION, TREES & PLANTS FOR OUR BLUE PLANET!
RegenIOWA and Regen TERRA CARTA are in support of a Charter for Nature, People, & Planet designed to transform the future of our world starting with SOIL, FOOD, FARMERS, and REGEN AGRICULTURE
Imagine a 3.0 Master Plan to Regenerate, Reinvent, and Grow Local to Global Resiliency with Socio-Eco-Enviro-Policy Initiatives that will Solve Climate, Hunger, and Food Insecurity, while we Regen Nature and the Health of our People and Planet
A MESSAGE TO HUMANITY & CALL TO ACTION
WORLD SOIL DAY - 12.5.2022 - A Day that Defied OUR Insanity
In Cedar Falls, Iowa on December 5, 2022 700 + Iowa and Midwest Farmers participated in "A Day that Defied our Industrial Agricultural Insanity" at the Soil Regen BIG Health Event.
12.5 – 6.2022 a New Paradigm in Agriculture was launched, and the seeds were planted for A Green Revolution with More Green that includes 10,000 Days of Blue CO2.
From 12.5.2022 (World Soil Day) to 4.22.2050 (Earth Day 80), is 10,000 days and the beginning of a Global Movement to Restore and Regenerate the Health of Nature, our People and Planet.

Join us in a Collaborative 3.0 Top-Down (Big Business and Government), Bottom-Up (Grassroots, Communities, and NGOs) Master Plan, and Mandate to Solve Climate, Global Hunger and Food Insecurity, while implementing Socio-Eco-Enviro, and Policy Initiatives.
In the U.S. you can join a 50 state, 10,000 Counties and Communities in a Youth, Women, and Men led Regen Terra Carta to Transform and design A Regenerative & Finer Future for the Health of Nature, our People and Planet.
Modeled after Terra Carta created by Prince Charles, the former Prince of Wales, (King of England), the Regen Terra Carta is a local to global transition to sustainability through a 3.0 Master Plan and Vision 2050 created by the World Business Council for Sustainable Development, and self-selected Governments around the World.
The Regen Terra Carta, (RTC) is being birthed at the cradle of hybrid-seed corn development in Coon Rapids, Iowa where Industrial Agriculture as we know it today took some of its first steps. In the 1930's the Green Revolution was first initiated by Henry Wallace with Pioneer seeds and his hybrid seed corn business.
In the 1930's Roswell Garst of Coon Rapids, entered the hybrid seed corn business and began selling Henry A. Wallace's Pioneer seeds. In the 1940's Garst pioneered the intensive use of nitrogen fertilizer on corn, and by the 1950's had demonstrated his worldwide agricultural expertise primarily to Eastern Europe which by 1959 reached a high point with the visit of Nikita Khrushchev from the former Soviet Union to the Garst farm in Coon Rapids.
The Regen Terra Carta symbolizes the transition to Regenerative Agriculture, and is a Nature-Based approach to care for and steward the land and Terra. It is initially sponsored by RegenIOWA, the World Food Bank, the Open Future Coalition, The Alliance Center (Denver, CO.), American Farmland Trust, and World Food Bank America (A 50-State Regenerative Ag and "Food as Medicine Initiative.")
In Iowa we start with 99 Counties, 100 Communities, 2,000 Regen Farmers, 30,000 Engaged Iowans and Citizens, and 1 million Conventional Farmland Acres to be Converted to Regenerative by 2025.
RegenIOWA is a 50-state initiative and we join Colorado, Nebraska, California and Texas, (the top 4 agricultural production states) in the Regen Terra Carta. Representing a Renaissance in Agriculture. The intent is to Grow a GREEN Revolution with More GREEN and to celebrate 10,000 Days of Blue Carbon Sequestration, and to remove Anthropocentric Carbon from the atmosphere with Regenerative Agricultural practices and the most efficient Carbon Capturing process there is which is Healthy Soil Biology, and a Healthy Microbiome in the Soil of Regenerative Farms.
Welcome to the Green Revolution with More Green and to Iowa's Fields of Dreams and Opportunity. Welcome to a Great American Charter and Mandate to Regen and Restore our Earth starting with our Soil, and with Regenerative Agriculture.
Join a 50-state initiative to convert half of our nation's Conventional working farms and ranch lands (approximately 450 million acres) to Regenerative by 2030.
Imagine getting to Zero Emission Farming, and then to Negative Carbon Emission Farming, and being able to sequester more carbon than we emit into the atmosphere by 2030 or before.
Join our RegenAg H.E.R.O. Farmers, and "Doctors of the Future" Growing Food as Medicine across America. Join the World in a Top-Down, Bottom-Up Grassroots Initiative to Solve Climate, and the Greatest threat to Humanity – Greater than ALL the other threats combined – Global Hunger and Food Insecurity.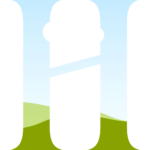 Humanities Transition and the Regen of Things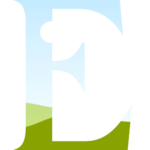 Exponential Thinking and Mindsets for Innovation and Global Change with Speed and Scale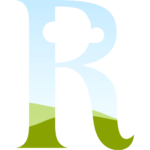 Regeneration of our Soil, Farming, Food, and Health. Just add Water.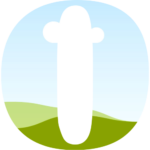 Opportunities out of crises, and Fields of Opportunities with Dreams of a Regenerative and Finer Future for ALL People, ALL Communities, and Nations, through the Regen of ALL Living Systems
This is a Special Invitation to our Youth, Women, Community, Business and Governmental Leaders to join a BOLD, and Massive Regenerative Movement to Transform the Future of Our World with a New Sense of Urgency, and with SPEED & SCALE.